Nigerian Porn Star, Annie Blonde Calls Out Man Who Had Sex With Her And Refused To Pay
Annie Blonde, a Nigerian porn star fired up her Instagram to go off on a man she accused of having sex with her and refusing to pay up.
Though the adult movie star didn't give the name of the defaulting client, however she revealed that she came over to his house after much plea. Annie Blonde said when she asked for her money, the man "concluded that she was drunk".
She wrote;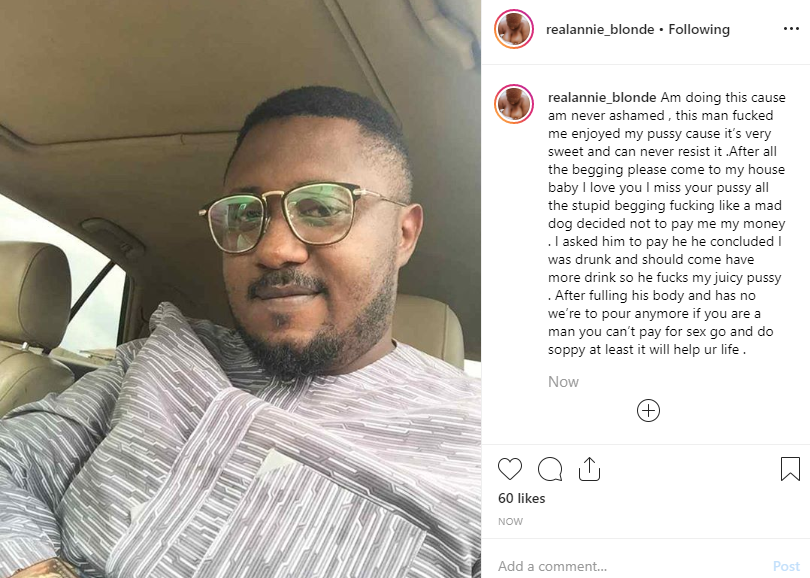 Am doing this cause am never ashamed , this man phyuked me enjoyed my honeypot cause it's very sweet and can never resist it .After all the begging please come to my house baby I love you I miss your honeypot all the stupid begging phyuking like a mad dog decided not to pay me my money . I asked him to pay he he concluded I was drunk and should come have more drink so he phyuks my juicy honeypot . After fulling his body and has no we're to pour anymore if you are a man you can't pay for sex go and do soppy at least it will help ur life
cc:Gistmania