Spray My Attraction Juju Perfume & You Will Become A Millionaire - Lady Advertises Her Charm Perfume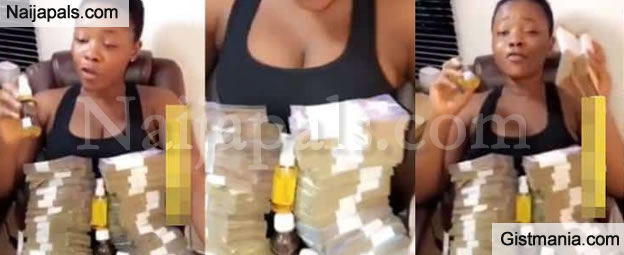 A lady has got herself trending on social media after she took to the platform to advertise her secret charm perfumes she used to become a millionaire.
According to the young lady, her attraction perform brings favour and good life. She further stated that when a woman spray the perfume, men will be at her command.
In her words;
"When you use this attraction perfume it's gonna give you favour and good life. What ever you want, you are going to get it. When you are a woman and use this attraction perfume, you spray all over yourself and put some on your hand and rub it on your face, men are going to rush you like crazy, like whatever you ask them, they are going to give it to you."
Watch the video below;