Omotola Has Innocently Opened a Can Of Worms That Summarizes The Rotten State Of Nigeria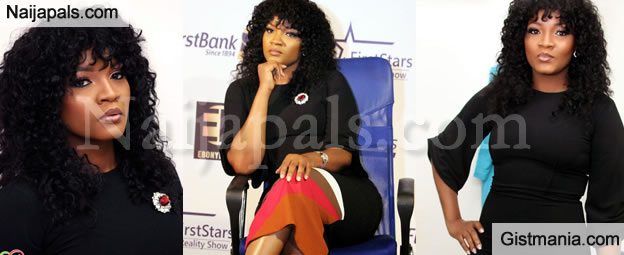 Make no mistake, Nigeria is an extremely wealthy country with almost unlimited supply of natural resources that can be easily converted into cash (for immediate spending and symbolic purposes), however, to the international community, Nigeria is just a rotten sh*thole with the world's largest population of poor people that can be found in a single place, this assessment can not be any further from the truth even though it is a statement of fact based on the current evidence seen on ground.
It has been known the Nigerians are one of the biggest spenders in the world, the richest black man to even live, Alhaji Aliko Dangote is a Nigeria and so is almost 20 other billionaires that consistently dominate the forbes rich list, year after year, then how can you reconcile that fact that 99.9% of the country live in abject poverty and just the 0.1% are prosperous and 0.9% of these are just doing OK as middle class citizens - The answer is not far fetch, it is simply greed and ignorance.
Omotola Jalade voiced out her opinion with regards to the situation in the country, she is among the 0.9% that are just living OK in the country, however, with the rate things are rapidly changing, being OK might not just be OK anymore if nothing is done to reverse the negative tangent that is being taken by the current leadership. Omotola started a very temporary whirlwind of a storm when she stated the following on the Monday, 15th of April, 2019:
This was all it took to send the entire Nation into frenzy and possibly blacklist Omotola or set her as a target for the current administration for daring to voice out her frustration at the state of Affairs in the country. It wasn't even up to 24 hours before she got a response from a senior staff in the current administration. Bashir Ahmad, who is one of the key members of the Buhari's government had lashed out at Omotola for putting her frustrations on the government because she had not earned money the right way before, in his words, she does not have "clean money"
As shallow as the statement above sounds, it resonates strongly with many Nigerians, this was not unconnected with the fact that the previously administration led by Goodluck Jonathan had made a mockery of wealth and money in such a manner that government officials were buying plots of land just to dig holes and bury money inside - Money that were stolen from the government purse.
The antics of that government meant there was so much money in circulation and one of the beneficiary of such system were the entertainers; Singers, Actors and Actresses. I remember one governor giving out massive monetary gift to an actress who was also his girlfriend on her wedding day, a wedding which was held in Dubai (Nigeria was too local to spend all that money), another actress was "blessed" with millions of dollars by her state Governor to produce a very mediocre movie, with the government funds - such that were all unaccounted for! Which was why the main theme of the Buhari regime has been fighting corruption by all means possible.
It is understandable that Buhari is trying the impossible, considering that his claim to leadership had also been financed from funds that was looted by the government by corrupt officials in the past, this means he cannot prosecute such officials, which also means his fight against corruption has been one-sided and seen as a tool to cripple all opposition to the Government.
Been as it may, very imperfect, it is a welcomed effort to see a government official who is willing to stand against corruption - no matter what version we have, it is a good beginning and Omotola will soon need to learn that releasing money to be circulating is a very temporary solution to a serious problem and the only way to solve this problem is by starting, starting somewhere, somehow and not to repeat same of the old mistakes we have been accustomed to!
cc:gistmania