I Want To Be A Voice To Those Suffering In silence - Meram Indimi Reveals Her Battle With Depression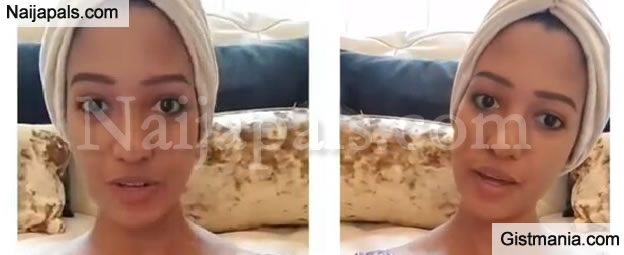 In a country where sufferers are afraid to talk about their Mental Health for fear of being judged, ignored or mocked, the daughter of billionaire oil mogul, Meram Indimi-Dandatti, has bravely opened up about her struggle with Depression and anxiety.
Meram, who got married last year to Baffa Dandatti, took to Instagram to speak candidly about her struggle.
"A lot you may know me but what you don't know is that over the years I have actually been dealing with anxiety and depression. It was quiet severe actually...Most days I don't think they were worth getting out of bed for" She said
In an question and answer session with her friends and followers she also talked about her struggles, how she has since taken action and gotten help, her road to recovery, health and wellness, starting a business.
"I want to let you know that if you have loved ones, don't forget to call them, tell them you love them and believe in them. Anyone struggling with anxiety and depression...whatever. You are not alone. It can get better. It will get better. I believe in you"
Click to watch
Read some of the questions and replies below...
cc:gistmania