After Intensive Cogitation APC Adopts Femi Gbajabiamila As Its Candidate For Speaker Of 9th Assembly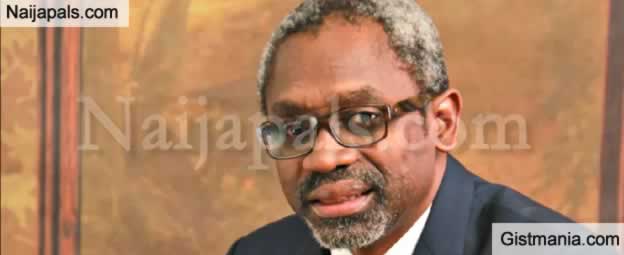 The All Progressives Congress (APC) have announced that the party has adopted Femi Gbajabiamila as its candidate for Speaker of the House of Representatives in the 9th assembly.
The party affirmed that the decision was reached after an "intensive" deliberation with the APC House of Reps members-elect in a dinner with President Muhammadu Buhari on Tuesday.
The ruling party added that the deputy speaker position has now been zoned to the North Central, in a statement released via its official Twitter handle on Tuesday.

APC Nigeria
✔
@OfficialAPCNg
· 1h
Breaking: APC has adopted @femigbaja its candidate for the position of the Speaker of the House of Representatives in the 9th Assembly. This position was reached after an intensive deliberation with the APC's @HouseNGR at a dinner with @MBuhari
APC Nigeria
✔
@OfficialAPCNg
The Deputy Speaker position has been zoned to the North Central.
76
10:03 PM - Apr 16, 2019
Twitter Ads info and privacy
61 people are talking about this
APC Nigeria
✔
@OfficialAPCNg
Breaking: APC has adopted @femigbaja its candidate for the position of the Speaker of the House of Representatives in the 9th Assembly. This position was reached after an intensive deliberation with the APC's @HouseNGR at a dinner with @MBuhari
206
10:03 PM - Apr 16, 2019
Twitter Ads info and privacy
152 people are talking about this